Ginseng Tea Recipes for a Better Health For ages, the Asian countries have used herbs and foods as health boosters and medicines. Ginseng is one of
Ginseng Tea Recipes for a Better Health
For ages, the Asian countries have used herbs and foods as health boosters and medicines. Ginseng is one of them. This low-growing perennial herb comes in eleven varieties that restore and enhance both physical and mental well-being. It can be consumed in different forms and a variety of preparations. But one of the most convenient ways to have ginseng is to take it as a tea. In India, Japan, and America, this herbal drink is very popular as a refreshing drink with medicinal benefits.
Here are 6 ginseng tea recipes for better health:
Ginseng Chocolate Tea: Who doesn't like a chocolate-flavored tea? Half cup of roasted dandelion roots, red ginseng roots in small pieces around 2-4, two cinnamon sticks, half cup cacao nibs, one vanilla bean fine chopped, 3 tablespoons of cardamom pods, and one tablespoon of cloves. In a separate bowl, keep milk and honey combined. Simmer cook 1/4 cup of mixture per quart of water in a pan covered with a lid for 15 minutes without letting it come into a boil. In the end, strain the herbs and add honey and milk for taste.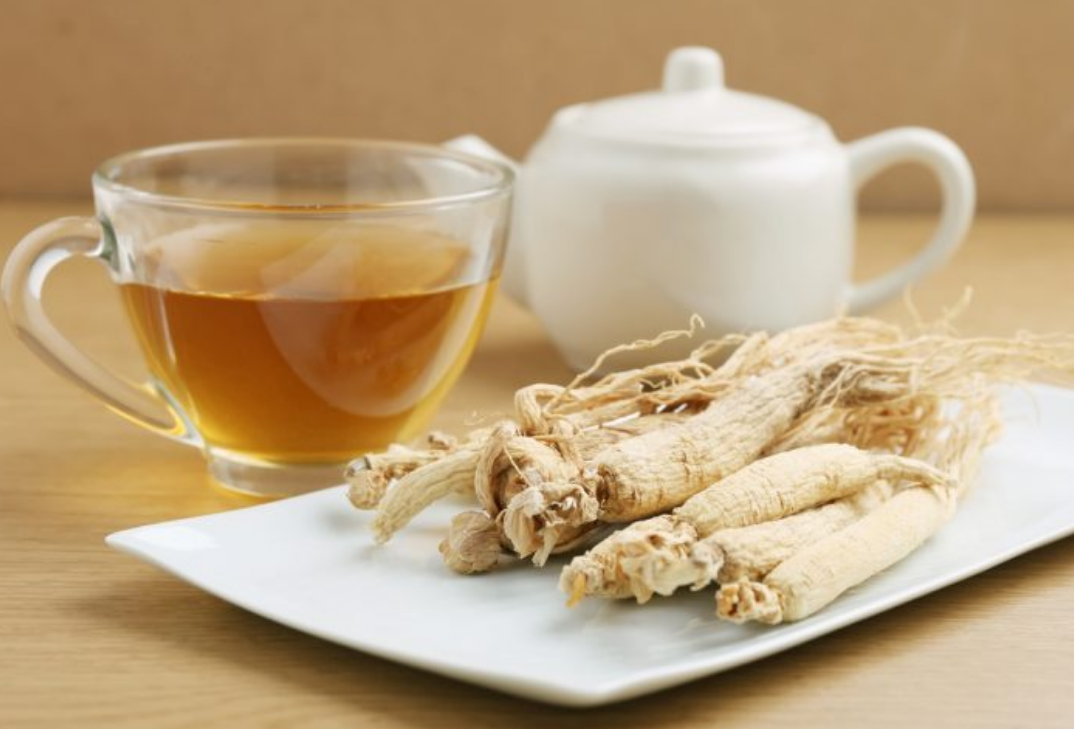 Spiced Ginseng Tea: Ginseng tea may also be prepared with a spicy flavor. For that, just 2 ginseng leaves or a minimal amount of ginseng root extract is needed, as well as half a tablespoon of holy basil leaves, one tablespoon of Ashwagandha root, and one-quart water. The herbs should be added, put into a tea bag and dipped into warm water for 45 mins.
Ginger Lemon Ginseng Tea: The best time to have this tea is probably in the morning. One-fourth cup of dried lemon peel, one cup ginger root, half cup dried eleuthero root, broken ginseng root in tiny slices and, of course, honey, to enhance the taste. Mix all, add 1/4 cup of mixture per quart of water in a pan, cover the pan with lid, and cook for 15 minutes on low heat, but do not boil.
Lemongrass Ginseng tea: Add ginseng, lemongrass, cinnamon, and cardamom to saucepan. Cover with three cups of filtered water. Bring the mixture to a rolling boil over medium-high heat; then reduce to medium-low. Simmer 10 to 15 minutes, strain into a clean drinking container, and serve sweetened to taste with sugar or honey. Garnish with a lemon slice, if desired, for an extra burst of lemon flavor. Lemongrass ginseng tea may be served warm or chilled over ice.
Orange Ginseng Tea: Combine mint and ginseng, and steep in boiling water for five minutes. The tea needs one teaspoon of dried mint, one-fourth teaspoon of powdered ginseng root, a cup of boiling water and a cup of orange juice.
Ginseng Peppermint Tea: The benefit of this herbal blend is that it is naturally caffeine-free. It offers a sweet, smooth and pleasing flavor. Add peppermint, cinnamon, licoricey with ginseng tea leaves proportion in the boiled water. Steep for 5-7 minutes. If you want to prepare ice tea, double the amount of tea and pour over ice.
As an herbal tea, ginseng tea not only stimulates one by providing energy but also aids in relieving many other health problems such as indigestion, depression, cognitive dysfunction, inflammation, weak immune power, etc. Though many do not like ginseng tea because of its bitter taste, these recipes can fill in the gap of the missing flavor, and ginseng tea becomes a blend of healthy & tasty.